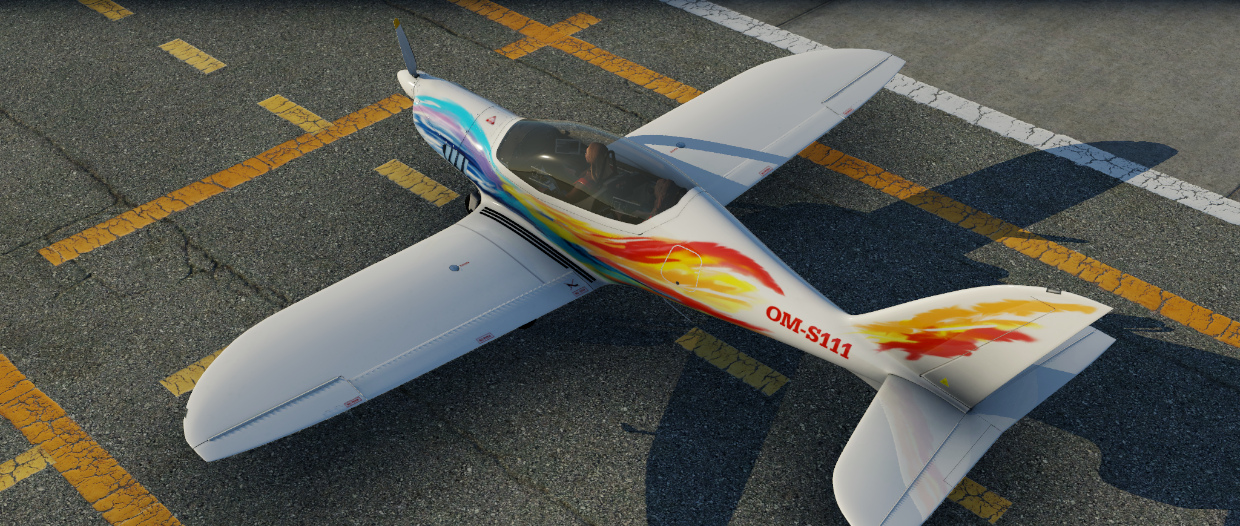 The Shark is a conventionally laid out, single engine, low wing ultralight aircraft
and light-sport aircraft which seats two in tandem.
Features
Aerobask quality 3D model
High quality mesh 3D cockpit
High resolution PBR textures (4K)
Fully functional virtual 3D cockpit
Smoothly animated manipulators
VR-friendly cockpit

Accurate flight model
Flight model by X-Aerodynamics
Speed record aerodynamics with ultralight low stall speed
Flaps extension protection
Gear retraction protection

Many custom-made original instruments:
Skyview with Synthetic Vision, TouchScreen, Autopilot, Navigraph charts
SV-AP-PANEL autopilot control panel
GL Blaze EMS-2 Engine monitoring
PR1-P Electric propeller regulator
ATR833-II COM2 radio
OBLO Stand-by instrument
MD302 SAM® Standby Attitude Module (rear seat)
CO200X Clock and more
PMA4000 mini audio/intercom panel
Functional breaker-switches with configurable reliability
All instruments have popups, popouts and custom options

High quality sounds
Full FMOD environment by Daniela Rodriguez Careri
Accurate doppler, distance attenuation and flyby effects.
Simulated headset

Liveries
hires 4K liveries out of the box
White livery (for painters)

Other
Windshield effects: reflections, rain and frost.
Many parameters saved between flights.
Configurable passengers.
Available for X-Plane 12 | Windows/Mac/Linux.
8GB+ VRAM Recommended
Screenshots